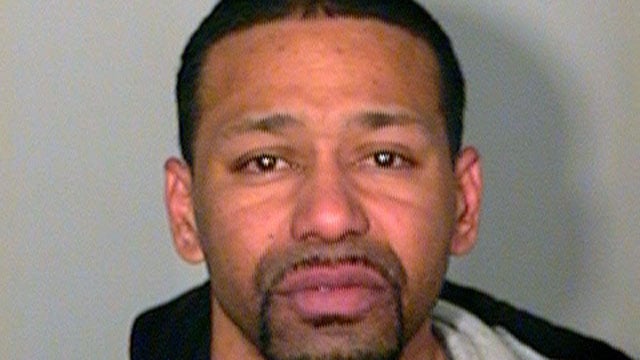 Ulpiano Lugo. (New London police photo)
NEW LONDON, CT (WFSB) -
Police in New London said they arrested a man after receiving complaints that he was armed and "flashing" a handgun.
They said Ulpiano Lugo, 35, was allegedly near the Nowhere Cafe on Colman Street early Wednesday morning, where the incident took place.
A 911 caller was able to provide police with Lugo's description.
When officers arrived, they said they found him abruptly walking over to a neighboring Aaron's Rental lot, where he waited by a parked van.
They were able to detain him and locate a .22 caliber handgun on the rear bumper of the van.
They learned that Lugo is a convicted felon.
He was charged with criminal possession of a handgun, carrying a pistol without a permit, breach of peace and interfering with police.
Police said Lugo was being held in lieu of a $75,000 bond.
Copyright 2016 WFSB (Meredith Corporation). All rights reserved.