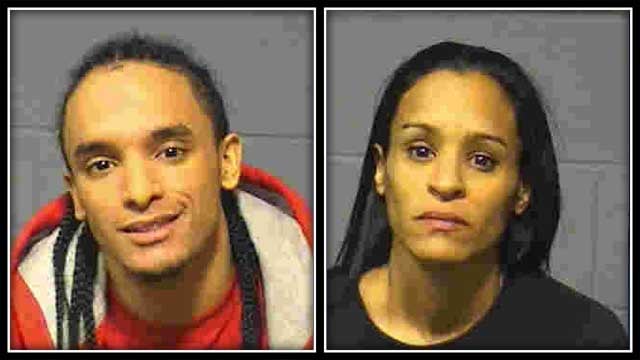 Ricardo Bonilla and Maribel Roman are facing drug charges following a drug bust in Hartford (Hartford Police)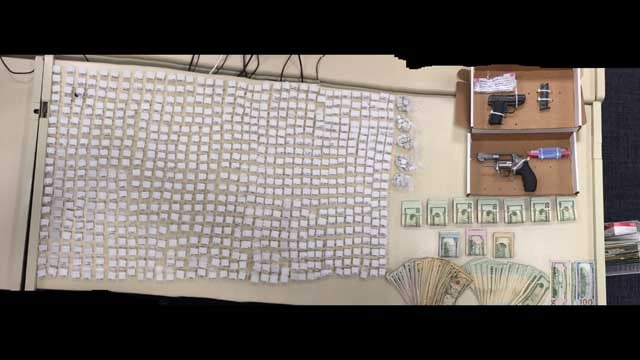 Hartford police seize drugs, guns and cash from Bellevue Street home (Hartford Police)
HARTFORD, CT (WFSB) -
Hartford police said they have received numerous complaints in regards to narcotics activity on Bellevue Street.
Police said the area has been plagued with the sale of drugs, specifically heroin and a drug called "wet," which is made of PCP and Formaldehyde.
On Tuesday, police arrested two people as part of the ongoing investigation.
Ricardo Bonilla, 25, and Maribel Roman, 40, were arrested and charged with possession of narcotics, possession of narcotics with intent to sell, and possession of narcotics with intent to sell within 1,500 feet of a school.
Detectives seized $13,930, 1205 bags of heroin, two firearms, PCP and packaging materials from the home.
Police said additional arrest warrants are anticipated.
Copyright 2016 WFSB (Meredith Corporation). All rights reserved.