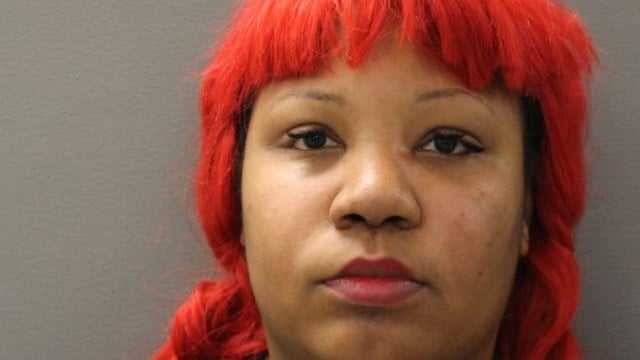 Laquana McNatt. (Hamden police photo)
HAMDEN, CT (WFSB) -
A woman was chased down and arrested after allegedly burglarizing gym patrons in Hamden.
Police said Laquana McNatt, 29, went into an unlocked locker at The Edge fitness gym and took car keys.
The suspect used the keys to steal several hundred dollars from one victim's vehicle.
Several officers, along with the victim's boyfriend, chased down McNatt on foot.
She was arrested in the parking lot of 2335 Dixwell Ave.
Police said she was in possession of the stolen money along with credit cards and checks from several other Edge members.
McNatt was charged with third-degree burglary, sixth-degree larceny and seven counts of theft of a credit card.
Police held her on a $5,000 bond and gave her a court date of Feb. 9 in Meriden.
In addition to the charges from the gym incident, McNatt was also arrested on two warrants for violating probation and failing to appear in court.
Copyright 2016 WFSB (Meredith Corporation). All rights reserved.