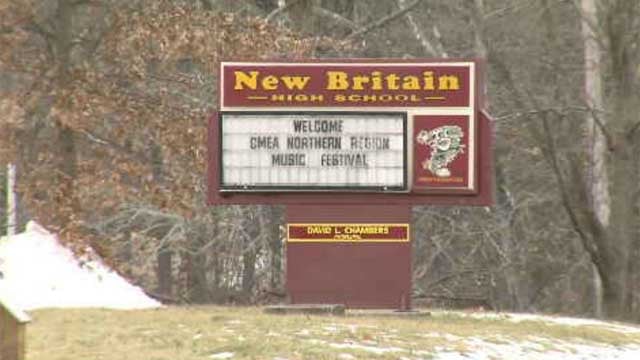 Allegations of inappropriate text messages surface between substitute teacher, student (WFSB)
NEW BRITAIN, CT (WFSB) -
A substitute teacher is no longer teaching after police said she is accused of allegedly sending inappropriate text messages to a student.
Parents described the teachers at New Britain High School as cordial and friendly, but the latest accusations have parents disappointed.
"I think that's awful. It's hard enough growing up in this world. Then you have sick people like this, it's crazy," said parent Brenda Franco.
New Britain police are looking into allegations that a substitute teacher sent several "inappropriate" text messages to a student, however it is unclear exactly what the messages said.
The substitute was hired by Kelly Services, which has a contract with the district to provide teachers when needed.
New Britain's interim superintendent said in a statement "Upon being notified of the allegations, we immediately reported it to New Britain Police and the Connecticut Department of Children and Families. The substitute was also immediately escorted off school property."
Kelly Services officials said they couldn't say what will happen to the teacher because it was against their rules.
The teacher has not been formally charged at this time.
Copyright 2016 WFSB (Meredith Corporation). All rights reserved.