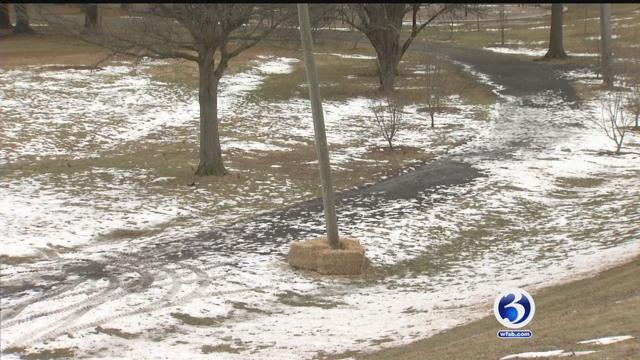 An 8-year-old boy was injured during a sledding accident at Elizabeth Park. (WFSB)
HARTFORD, CT (WFSB) -
A family from Hartford asked the city to make sledding safer at Elizabeth Park.
Earlier this week, an 8-year-old boy took a run down the hill and slammed into a wooden utility pole.
The ambulance company told Eyewitness News the boy was alert and conscious when they took him to Children's Medical Center.
Now, some suggested adding cushioning around the pole along the lines of how polls are wrapped on ski slopes or football fields.
Some other families who sled there say sledding is dangerous in general.
"Regardless of what precautions they make kids are not going to be safe going down the snow," Wilnelia Sanchez, of Hartford, said. "They can do so much."
The city department of public works is looking into the possibility of adding a layer of padding to the pole.
Copyright 2016 WFSB (Meredith Corporation). All rights reserved.