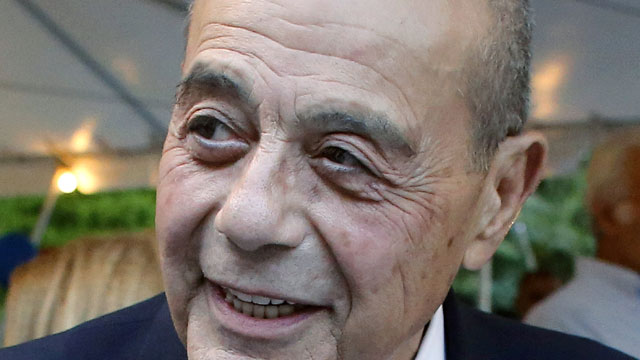 Former mayor of Providence Buddy Cianci. (AP photo)
PROVIDENCE, RI (AP) -
The former Providence mayor who dominated Rhode Island politics for parts of four decades before serving time for corruption has died.
Vincent "Buddy" Cianci Jr., was 74.
Cianci's employer, WLNE-TV, and a friend, Artin Coloian, both confirmed his death. Coloian said he died Thursday morning.
Cianci presided over the resurrection of Providence from a decaying, Industrial-age relic to a 21st-century city with gondolas plying newly uncovered rivers.
His bare-fisted style of politics made Cianci larger than life even in a tiny state known for the outsized personalities of its public figures.
Cianci was forced from office twice, first in 1984, when he pleaded no contest to assaulting a man with a fireplace log.
His second administration ended in 2002 with a federal prison term for racketeering conspiracy.
Copyright 2016 The Associated Press. All rights reserved. This material may not be published, broadcast, rewritten or redistributed.