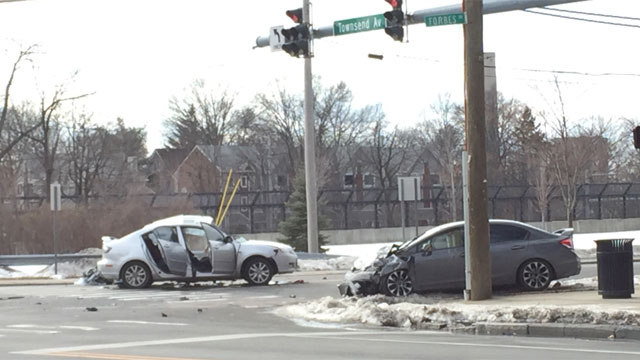 One man died after a two-vehicle crash in New Haven. (WFSB)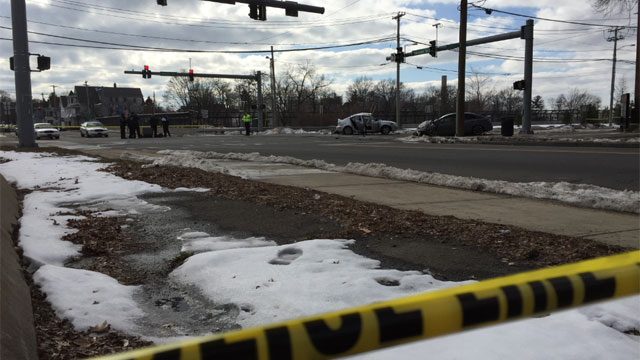 The intersection of Townsend and Forbes avenues is closed after crash. (WFSB)
NEW HAVEN, CT (WFSB) -
One man is died following a crash in New Haven on Thursday morning
Police said the unidentified man suffered cardiac arrest following a two-vehicle crash in the area of Townsend and Forbes avenues just after 10:30 a.m.
According to police, another vehicle hit the victim's car at the intersection of Townsend and Forbes avenues.
Police said there are eyewitness reports that driver was "speeding and had traveled through a red light prior to the crash." However, police said "neither factor have been confirmed."
Police are not releasing the victim's name, however they said illegal narcotics were found in his vehicle.
No one else involved in the crash reported any serious injuries to police.
The area of Townsend and Forbes Avenues is closed of the police investigation. That intersection is expected to be closed for hours, police said.
The New Haven Police Department Crash Investigation Unit is investigating the crash.
Copyright 2016 WFSB (Meredith Corporation). All rights reserved.