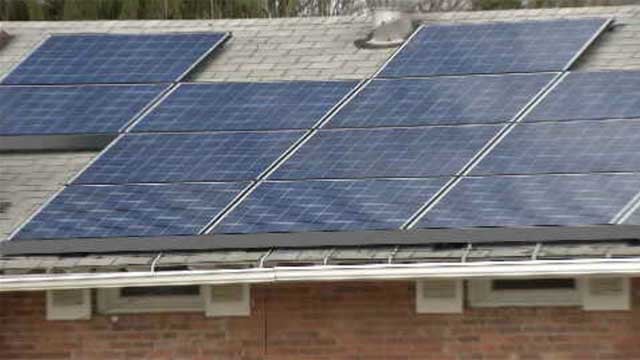 (WFSB file photo)
(AP) -
A request for hundreds of megawatts of renewable power to help Massachusetts, Connecticut and Rhode Island meet their clean energy goals has yielded plenty of interest.
Katie Dykes, deputy energy commissioner in Connecticut, said "dozens" of proposals were submitted by the noon deadline on Thursday. She said proposals will be posted online soon.
Rhode Island, Connecticut and Massachusetts worked together with a goal of procuring 15-20 year contracts for power from solar, hydro or wind power. Dykes said the proposal will help meet renewable and climate goals and ease the impact of natural gas supply bottlenecks.
Patrick Woodcock, director of the governor's energy office in Maine, said that the three states are seeking the equivalent of 600 megawatts of power.
Copyright 2016 The Associated Press. All rights reserved. This material may not be published, broadcast, rewritten or redistributed.