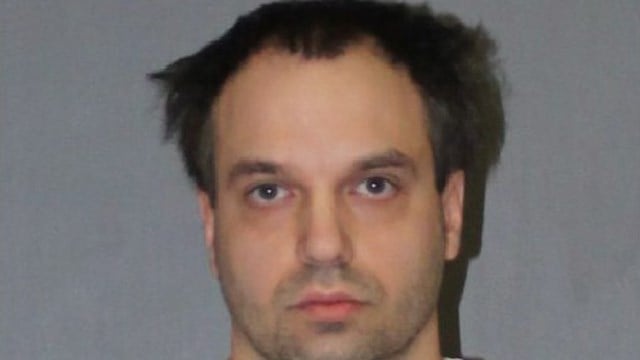 Nicholas Webb. (West Hartford police photo)
WEST HARTFORD, CT (WFSB) -
A man already in trouble for masturbating as he spoke to young women in West Hartford has been arrested by police again.
Another arrest warrant for Nicholas Todd Webb, 32, was issued in connection with an incident that happened on June 11.
Webb was arrested at his home by detectives.
He was charged with risk of injury/impairing morals and second-degree breach of peace.
A court-set bond of $50,000 was issued.
Police said they believe Webb was involved in other criminal acts. They're asking that anyone who may have had contact with him to give them a call at 860-523-5203.
He was first arrested earlier this month after police said he masturbated in front of two juveniles on Richard Street.
They said he drove up to the young women, told them they were beautiful and touched himself.
Investigators said he has a 2010 conviction in New Britain on a risk of injury charge.
Copyright 2016 WFSB (Meredith Corporation). All rights reserved.