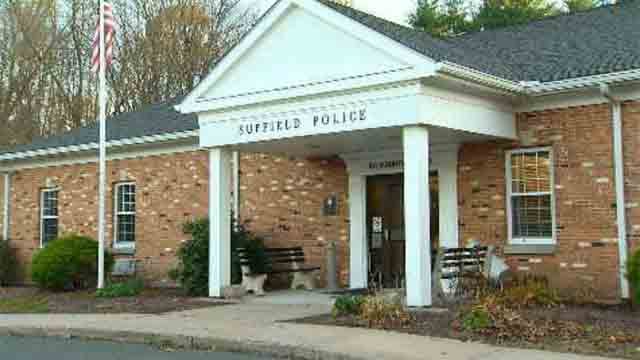 Suffield Police Department (WFSB)
SUFFIELD, CT (WFSB) -
Suffield police are warning residents after a woman reported an unknown man attempted to get her to pay for a package delivery.
Police said the woman who lives on Mapleton Avenue told them that around 6:30 p.m. Friday a heavy-set white man that she did not know came to her front door.
The man told her he had a "special delivery" for her.
The victim stated she had not recently ordered anything and asked him to leave it on the porch at which time the man told her it required a C.O.D (cash on delivery) payment.
The woman refused to open the door and the man left the area in a dark colored car, police said.
Officers did a check of the area but were not able to locate the vehicle or a suspect. Police are reminding residents to remain vigilant and report anything that seems odd or suspicious.
Copyright 2016 WFSB (Meredith Corporation). All rights reserved.