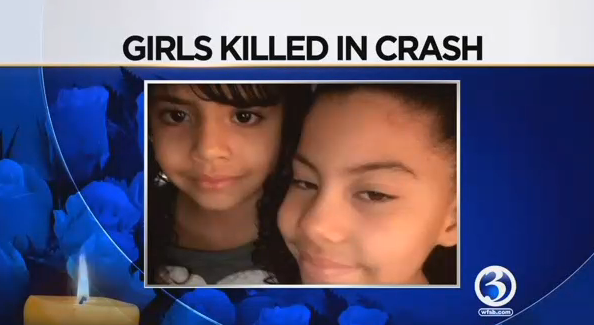 A Middletown salon held a fundraiser for the family of two young girls who were killed in a head-on collision in Bristol last December. (WFSB)
MIDDLETOWN, CT (WFSB) -
A Middletown salon held a fundraiser for the family of two young girls who were killed in a head-on collision in Bristol last December.
Veronica Martinez, 7, and 4-year-old Yvette Martinez died after a mini-van crossed the center line and crashed into their vehicle on Middle St.
Their mother had some broken bones.
The event was organized by a woman whose daughter was best friends with Veronica.
Veronica loved makeup and fashion which is why they decided to hold the event, "One Heart and Two Beauty's" at the Dyaze Hair Bar.
"I wanted it to be involved around beauty. Veronica loved beauty," said Corinthian McLeod, the event organizer, "the support of people that wanted to volunteer was great."
Those who attended the event got their hair styled, or a manicure or facial for $15.
The money will go towards the headstones for the two girls, which cost upwards of $3,000 each. The rest of the funds will go straight to the family.
Copyright 2016 WFSB (Meredith Corporation). All rights reserved.