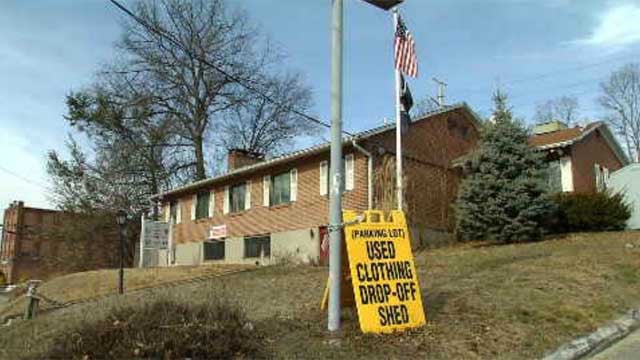 Bristol police are searching for a suspect in connection with the assault of a 66-year-old man outside the Disabled American Veterans Hall Saturday evening. (WFSB)
BRISTOL, CT (WFSB) -
Bristol police are searching for a suspect in connection with the assault of a 66-year-old man outside the Disabled American Veterans Hall Saturday evening.
Officers were called to the area of the veterans hall on Riverside Avenue around 6:45 p.m. where they found the victim suffering from a laceration under his left eye.
The victim was taken to Bristol Hospital for treatment were medical staff discovered to "BB's" embedded in the victim's face. His injuries are considered non-life threatening.
"It's very sad, you know, he paid his time and to have that happen to him is unfortunate and I feel sorry for him and it shouldn't have happened to anyone," said Bristol resident Adam Swickles.
"It's not something you would expect, being a veteran, you would expect they would be respected members of the community and because they were insured it's pretty sad," said Katie Nugent, also of Bristol.
Police do not have any suspects at this time and the Criminal Investigation Division was called in to assist with the investigation.
Anyone who may have any details related to the incident is asked to contact the Bristol Police Department at 860-584-3011.
Copyright 2016 WFSB (Meredith Corporation). All rights reserved.