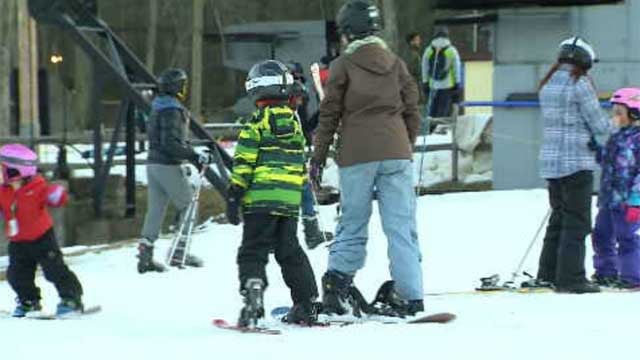 Skiers hit the slopes on a warm Sunday (WFSB)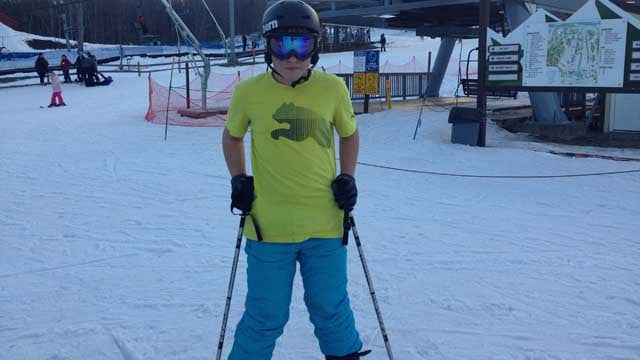 Some even braved the slopes in a t-shirt (WFSB)
MIDDLEFIELD, CT (WFSB) -
Many people were out enjoying the unseasonably warm weather on Sunday.
The spring like conditions brought dozens of families out to hit the slopes at Powder Ridge in Middlefield.
Skiers and snowboarders were out in full force, some of them even wearing t-shirts.
"You're getting 50 degree weather, you're wearing a sweatshirt or a t-shirt. We even saw someone in shorts earlier so, it's spring skiing in the middle of winter," said Powder Ridge CEO Sean Hayes.
The conditions on Sunday were typical for March, but not late January.
Hayes said lift lines were busy all day, and the snow is more packed and easier to maneuver.
While the warm temperatures are welcomed by many, there's a chance the slopes could partially close during the week, although snow production will begin again on Friday, just in time for the weekend.
The mountain is open until 10 p.m.
To read the latest forecast, click here.
Copyright 2016 WFSB (Meredith Corporation). All rights reserved.