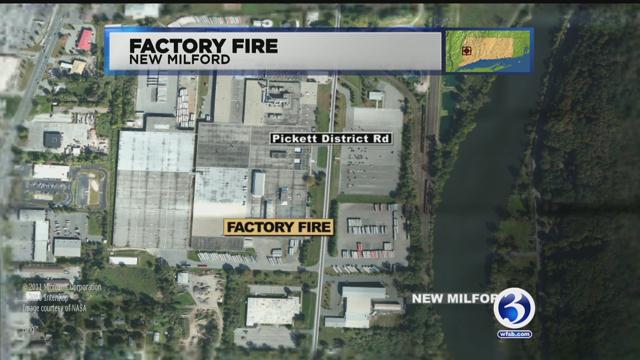 NEW MILFORD, CT (WFSB) -
A large fire damaged a warehouse in New Milford Sunday night.
It happened around 9:30 p.m at one of the Kimberly-Clark paper factory buildings on 56 Pickett District Rd.
A spokesperson from Kimberly-Clark said one of their offline printers malfunctioned, sparking an electrical fire.
There were no injuries.
Multiple fire companies responded and knocked down the fire within an hour.
Crews are venting the smoke and assessing the damage.
Copyright 2016 WFSB (Meredith Corporation). All rights reserved.