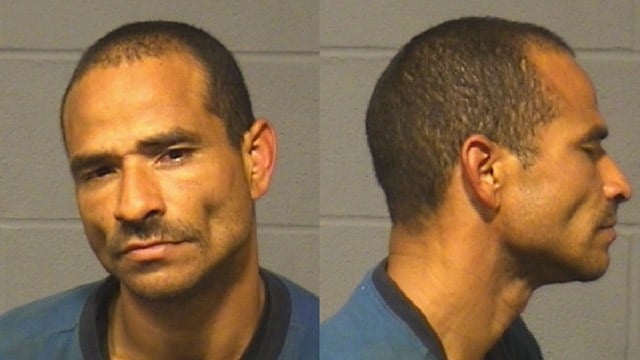 Felix Leon. (Hartford police photo)
HARTFORD, CT (WFSB) -
Police in Hartford said they arrested a man wanted for burglarizing the construction site of the Yard Goats baseball stadium.
They said they identified the suspect as 39-year-old Felix Leon, a convicted felon.
Throughout the months of August and September, police said a number of burglary crimes were reported by contractors working on Dunkin' Donuts Park in the downtown north part of the city.
During the burglaries, police said they suspect ate and drank inside the construction trailers.
As a result, investigators said they were able to get significant DNA evidence. The state crime lab was able to determine Leon's identity from it.
Police said Leon was already in custody for unrelated burglary charges.
Detectives said he gave them a voluntary statement that detailed each of the burglaries at the construction site.
For separate warrants were issued for the suspect.
Leon was charged with criminal attempt at burglary, third-degree burglary, third-degree criminal mischief, third-degree larceny, second-degree larceny and third-degree criminal trespass.
Copyright 2016 WFSB (Meredith Corporation). All rights reserved.