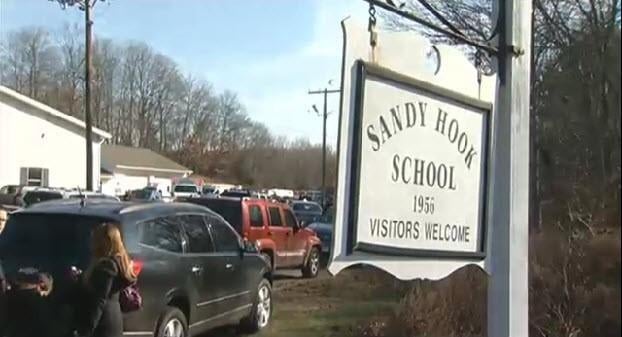 (WFSB file photo)
NEWTOWN, CT (AP) -
A mural inside Newtown High School that paid tribute to victims of the Sandy Hook shooting rampage has been covered by plasterboard to protect the emotional well-being of students.
Newtown Superintendent Joseph Erardi Jr. wrote in a letter to families that the mural was creating difficulties for some students as the district recovers from the December 2012 shooting that killed 20 first-graders and six educators at Sandy Hook Elementary School.
The mural was created in 2013 as a form of art therapy by Lindsay Fuori, who was then a senior at the high school.
Now a student at Boston University, Fuori says it is a difficult situation, but she disagrees with the administration's decision. She says many students feel like they are being told to forget the tragedy.
Copyright 2016 The Associated Press. All rights reserved. This material may not be published, broadcast, rewritten or redistributed.