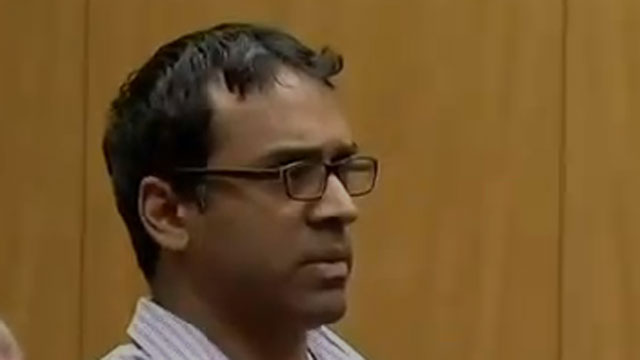 Ravi Shankar during a previous court appearance. (WFSB file)
NEW BRITAIN, CT (WFSB) -
An embattled professor at a state university has resigned.
Central Connecticut State University president Mark Ojakian announced the acceptance of Prof. Ravi Shankar's resignation, which was effective on Jan. 15.
Shankar, 40, has been accused of stealing $1,000 in merchandise from a Home Depot.
He's been accused of driving under the influence and fleeing the scene of a crash.
He was also criticized for receiving a promotion while behind bars.
As part of the settlement, Ojakian said Shankar has terminated all of his appeals and released all claims against the Board of Regents for Higher Education, the Connecticut State Colleges and Universities System and CCSU itself.
Shankar, in return, will receive a settlement payment.
According to the settlement, Shankar will be permanently barred from apply to or accepting employment at CCSU or any CSCU school.
Copyright 2016 WFSB (Meredith Corporation). All rights reserved.