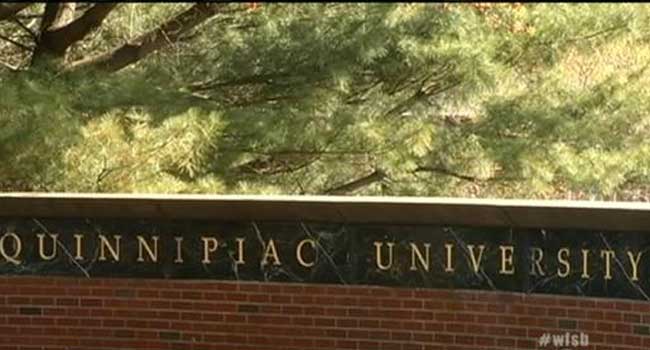 Quinnipiac University (WFSB file photo)
HAMDEN, CT (WFSB) -
Officials from Quinnipiac University said 22 university students, including six from Connecticut, have the opportunity to help with the presidential campaign.
The students are heading up to New Hampshire on Friday as part of a class assignment to help campaign for their presidential candidate.
The students participated in a public service learning class called "Presidential Campaigns," which was taught by Political Science Professor Scott McLean.
"During the 14-week course, the students visited New Hampshire in November and January to work for the candidates of their choice and prepare for the primary, Feb. 5-10," a press release said.
McLean has been bringing students to New Hampshire since the 2000 presidential election.
"Every hour of experience in New Hampshire and serving in a presidential campaign is a significant learning opportunity that can have enduring effects and impart real experiences of communication, leadership and civic engagement," McLean said. "Those are transferrable skills that will endure throughout their lives."
The six from Connecticut are: Alex Branzell of Wallingford; Christopher Bird of Southington; Paul Brosnan, of Tolland; TJ Donovan of Monroe; David Friedlander of South Glastonbury; Brad Macdowall of Hamden; and Marc Steinberg of Riverside.
Copyright 2016 WFSB (Meredith Corporation). All rights reserved.