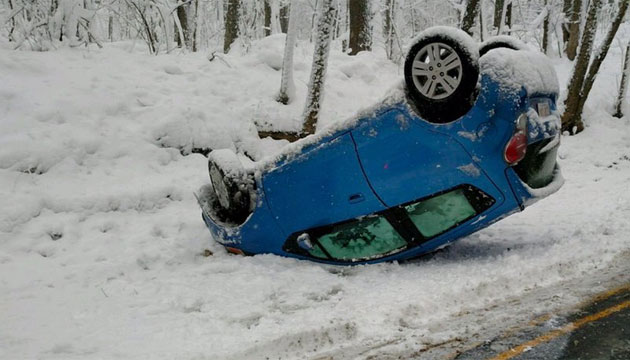 Gaylord Mountain Road was temporarily closed due to rollover. (@HAMDENPOLICECT)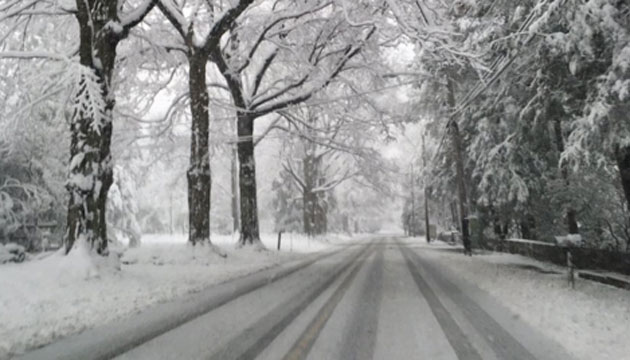 Hamden Mayor tells residents to stay off the roads (@HAMDENPOLICECT)
HAMDEN, CT (WFSB) -
The Hamden mayor is advising residents to "shelter in place," so town crews can clear roads and utility companies can get power back on.
Mayor Curt B. Leng asked residents to close all their doors, windows and vents on Friday. He added that they should take shelter in a "readily accessible location that puts as much indoor air and mass between the individual and the outside winter weather conditions."
Leng said the road conditions in Hamden were hazardous because of downed power lines and trees.
Crews from the Hamden Public Works Department is working alongside with the state to clear those roads.
Gaylord Mountain Road was closed because of a motor vehicle crash.
Gaylord Mountain Road reopened around 1:30 p.m.
As of 1:15 p.m., there were more than 3,800 United Illuminating customers without power including some in Hamden.
UI crews were working to get Hamden and state residents back up.
For updates on UI outages, click here.
To learn more about the situation in Hamden, check them out on Facebook and follow Leng on Twitter.
Copyright 2016 WFSB (Meredith Corporation). All rights reserved.