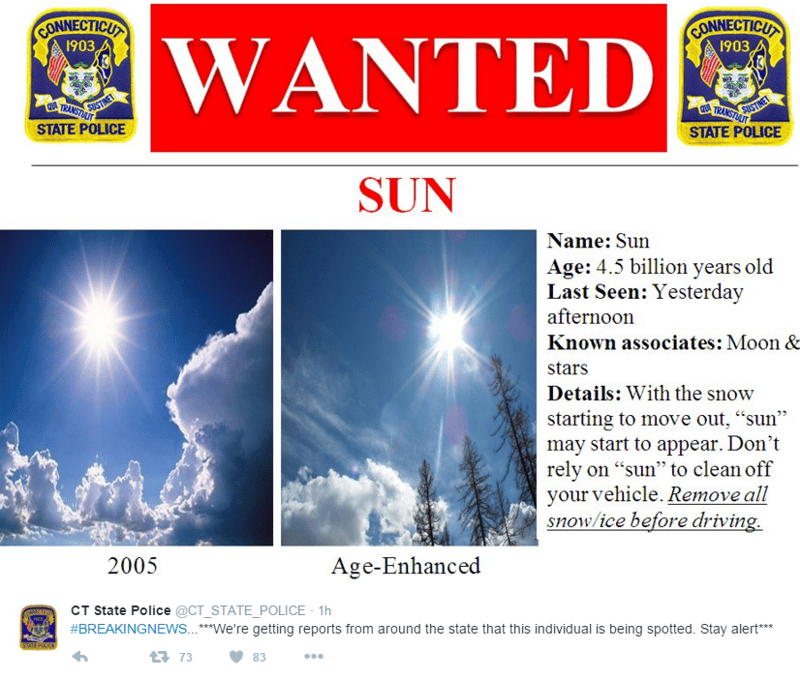 Wanted poster (CT State Police / Twitter)
HARTFORD, CT (WFSB) -
Where did the sun go?
That's what Connecticut State Police want to know.
During Friday's snowstorm, CT State Police tweeted this image of the sun on a "wanted" poster.
According to police, it was last seen yesterday afternoon and appears to be around 4.5 billion years old.
Police updated the tweet Friday afternoon and said they got several reports "from around the state that this individual is being spotted. Stay alert."
They also reminded drivers to not rely on the sun, once it comes out, to help clean off vehicles.
Stay with Eyewitness News for the latest updates as we try to locate the sun.
Copyright 2016 WFSB (Meredith Corporation). All rights reserved.