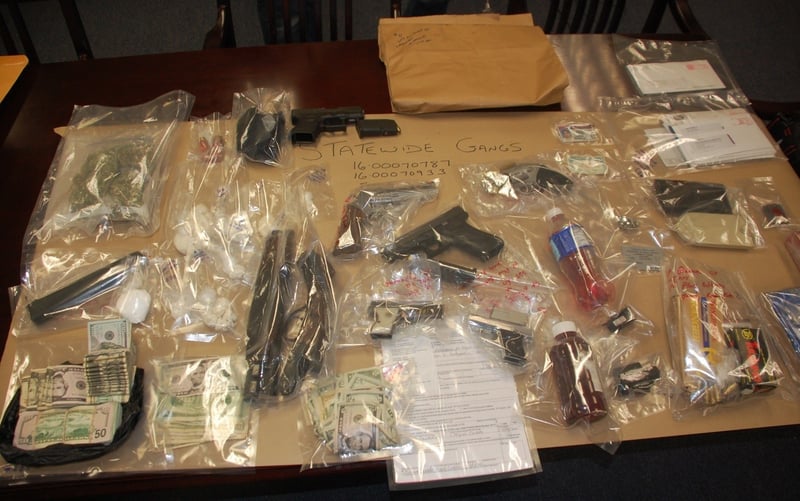 Some of the weapons seized (CT State Police)
BRIDGEPORT, CT (WFSB) -
State and local police arrested a Bridgeport man Friday after they seized several weapons, drugs and stolen items from a vacant home.
Yero Walker of Bridgeport faces numerous charges, including operating a drug factory, possession of narcotics and multiple firearm offenses.
Police said Walker, along with several other gang members, stored the stolen items at a vacant house on Wilmot Ave.
Investigators seized over $7,000 from the home, as well as seven guns, 125 grams of cocaine, 120 grams of marijuana, and numerous power tools.
The stolen items were often traded for the drugs, according to the police report.
Walker is due in court February 8. Bond was set for $500,000.