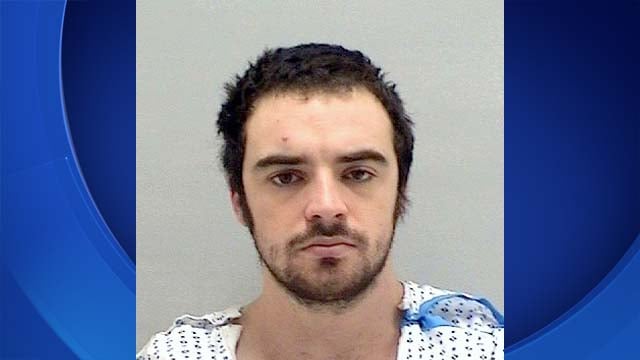 Charles Weber III is facing attempted murder after he allegedly stabbed his mother last week (Orange Police)
ORANGE, CT (WFSB) -
An man from Orange is facing charges after allegedly stabbing his mother last week.
Police said they responded to the home on Mulberry Lane, just before 3:30 a.m. on Friday.
When they arrived, they found a woman in her 50s suffering from multiple stab wounds to her chest, head, face and both hands.
Police said the woman is the mother of the suspect, who was identified as 21-year-old Charles Weber III.
Weber also had suffered a knife wound.
The victim was taken to an area hospital for treatment.
Weber was also taken to the hospital, under guard.
He was arrested on Monday and charged with first-degree assault and attempted murder.
He was held on a $500,000 bond.
Copyright 2016 WFSB (Meredith Corporation). All rights reserved.