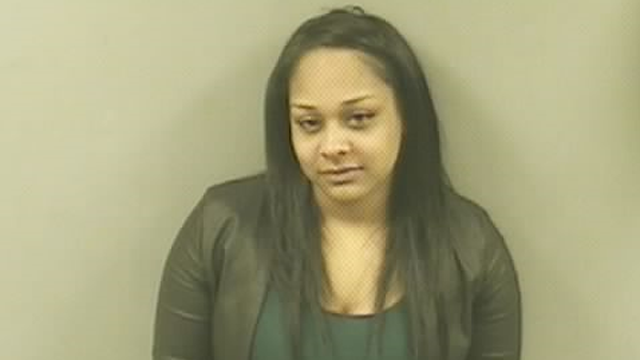 Crystal Burden. (State police photo)
NORWALK, CT (WFSB) -
State police said a drunk woman in Norwalk fell asleep behind the wheel with two children in the back seat and blocked a highway lane.
Troopers said they arrested Crystal Burden, 25, after she was found in the driver's seat of a car blocking the center lane of the Interstate 95 south exit 14 ramp.
It happened Sunday just after 4 a.m.
State police said she was asleep behind the wheel with two small children seated in the backseat.
When she awoke, troopers said she ignored several commands to unlock her vehicle. One of the children in the backseat eventually unlocked the door.
State police said they smelled a strong odor or alcohol from within the vehicle and on Burden's breath.
They said she refused to complete a field sobriety test by way of belligerent and irate conduct.
Troopers arrested and charged her with two counts of risk of injury, driving under the influence, operating while under suspension, improper parking and two counts of failure to secure a child.
She was given a court date of Feb. 19 in Norwalk.
Copyright 2016 WFSB (Meredith Corporation). All rights reserved.