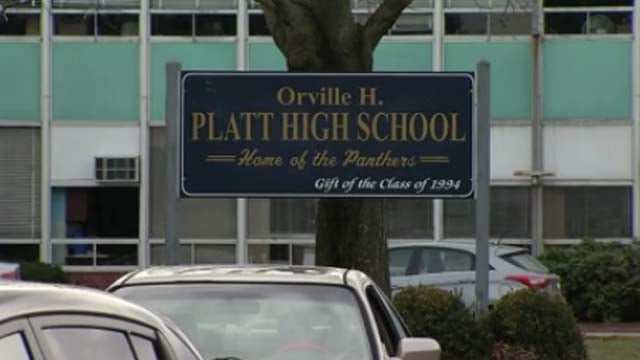 Platt High School (WFSB file photo)
MERIDEN, CT (WFSB) -
School officials said the principal at Platt High School in Meriden has been placed on leave after being charged with driving under the influence.
School Superintendent Mark Benigni said Principal Robert Montemurro informed him on Monday night that he had been involved in a crash and that he was charged with DUI in connection with the crash. Montemurro asked to be placed on leave.
"We will be reviewing the situation carefully with due regard for fairness to Mr. Montemurro and the best interests of the school," Benigni said in a statement.
It is unclear how long Montemurro will be on leave.
"I think its unfortunate that might have happened," said parent Fran Connolly. "We're all human. We make mistakes. Its just something that could happen to anybody."
"He's an all around good guy. Hopefully everything works out for him," said Meriden parent Millie Adorno.
No further details were released.
Copyright 2016 WFSB (Meredith Corporation). All rights reserved.