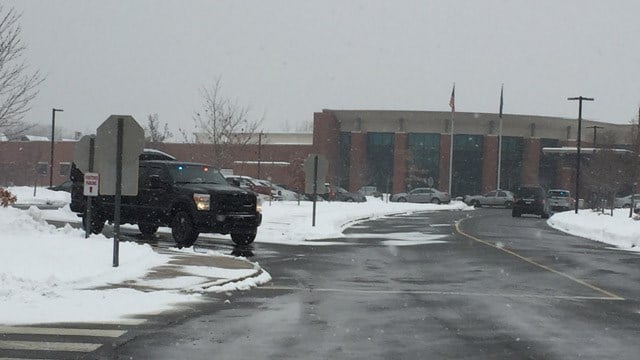 Threat reported at Tolland High School. (WFSB photo)
TOLLAND, CT (WFSB) -
State police are investigating a threat at Tolland High School on Wednesday morning similar to ones reported at other Connecticut schools on Tuesday.
Tolland High School was placed in secure building mode after state police said there was a suspicious incident involving threatening comments around 6:50 a.m.
The administration said some sort of threat was overheard or passed around via word of mouth on Wednesday morning before school.
The threat did not involve social media, the administration said.
Secure building mode means students can move from classroom to classroom, however no one can enter or exit the building.
There's also no word on any suspects.
Police said these threats were similar to the ones received by schools around the state on Tuesday.
Around 10 a.m., the state police lifted the secure building mode at Tolland High School. However, some troopers remain on scene for the investigation.
Copyright 2016 WFSB (Meredith Corporation). All rights reserved.