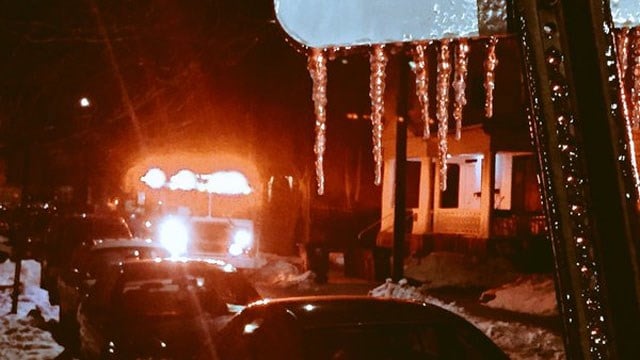 The fire broke out at about 6 p.m. at an apartment on Rossette Street. (WFSB)
NEW HAVEN, CT (WFSB) -
A 90-year-old man has died after a fire broke out at an apartment building in New Haven Thursday evening.
The fire was reported at about 6 p.m. at the Robeson Elderly Apartment building on Rossette Street.
Officials said 30 residents were displaced, and a bus was being used to help keep them warm.
The fire reportedly started on the second floor, killing the man who lived inside. Other units had smoke and water damage.
The man's friend and neighbor Desiree Robinson said she is heartbroken.
"He was just a good person he was a friendly person," Robinson said.
The apartment building is an affordable housing building for elderly and disabled people.
Firefighters contained the flames to just the one apartment unit, which firefighters called a miracle, especially in the frigid and windy conditions.
The American Red Cross is assisting and has provided vouchers to residents for hotel rooms.
Stay updated with Eyewitness News as more information becomes available.
Copyright 2016 WFSB (Meredith Corporation). All rights reserved.