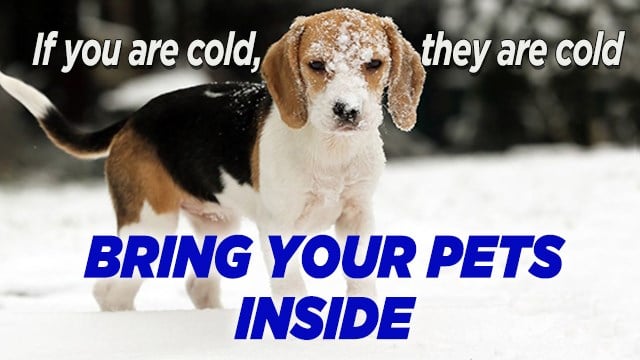 ROCKY HILL, CT (WFSB) -
The cold weather can be deadly for pets and there are laws people should be aware of should they ever think of leaving an animal out in the elements.
The Humane Society said leaving pets outside in the cold is one of the most common causes of animal neglect, which is considered a misdemeanor in all 50 states.
Police and Animal Control Officers investigate more weather related cases than any other types of animal cruelty crime.
Veterinarians said just because pets might have a thick fur coat does not mean they'll be warm outside. Anyone who sees a pet left in the cold should speak up.
"There is a risk for hypothermia so really low body temperature. Frost bite, to their extremities," said Veterinarian Kristin Haviar.
She said limiting their time outdoors is important.
"Short walks in these frigid temperatures, just to go to the bathroom and come inside. Protective clothing so putting sweaters on your pets," Haviar said.
Another piece of advice is to not leave pets in your car, even if you're just running errands. Car temperatures could get close to freezing, so it might be best to leave them at home.
Copyright 2016 WFSB (Meredith Corporation). All rights reserved.