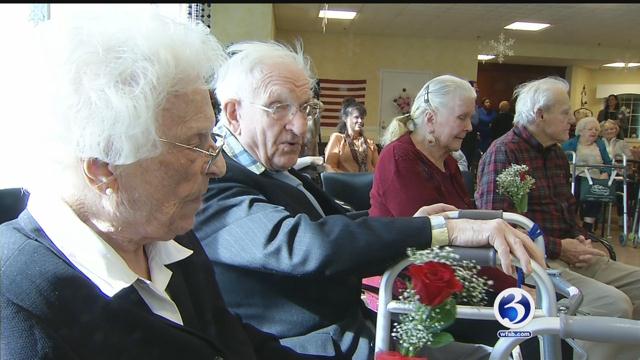 Fred and Martha have been married for 73 years and renewed their vows on Friday. (WFSB)
SOUTHINGTON, CT (WFSB) -
With Valentine's Day right around the corner, love was in the air.
On Friday in Southington, five couples renewed their vows. Some of them have been married for over seven decades.
Mulberry Gardens Assisted Living Home decided to help these couples celebrate their love by offering them the chance to utter the words I do" all over again.
"In sickness and in Health, in sickness and in health, I love you. I love you and as god as my witness I give you this promise and pledge you my life"
Fred and Martha have been married for 73 years. Their advice for couples is "to always be honest."
Copyright 2016 WFSB (Meredith Corporation). All rights reserved.