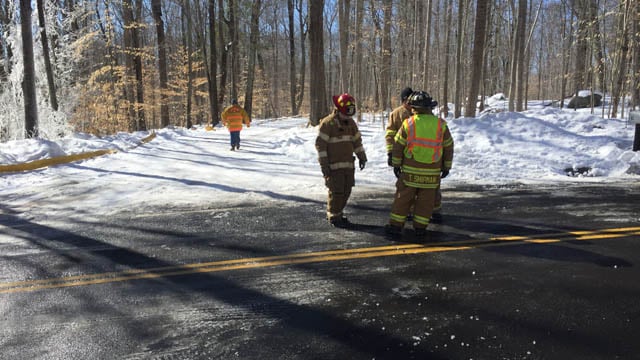 Crews responded to a chimney fire in Killingworth on Sunday morning (WFSB)
KILLINGWORTH, CT (WFSB) -
As temperatures were dangerously cold on Sunday morning, crews battled a house fire at a home in Killingworth.
The fire was reported at a little before 11 a.m. on Sunday, at a home on Route 148.
Killingworth Fire Chief Dick Bauer said the fire started in the attic.
A family was home at the time the fire broke out, and was able to get out safely.
Significant damage was reported to the home, including the attic, roof and second floor. Water damage was reported on the first floor of the home.
The fire marshal is now investigating.
No firefighters were injured.
Copyright 2016 WFSB (Meredith Corporation). All rights reserved.