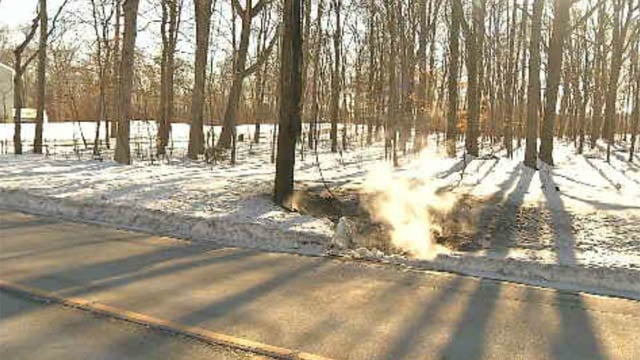 It appears a smoking wire from a utility pole may have caused fires at two homes on Sunday (WFSB)
COLCHESTER, CT (WFSB) -
Utility crews in Colchester are trying to figure out what caused wires on a utility pole to smoke on Sunday morning, which may have caused fires in two homes.
The fires broke out at two homes on Westchester Avenue on Sunday morning.
Colchester Fire Chief Paul Giudice said the fires were extinguished quickly, and no injuries were reported.
"We've been checking the area now. Eversource secured the power to the whole entire road and slowly trying to bring the grid back up," he said Sunday morning.
Those impacted by the fire were offered a warming shelter at town hall.
Mutual aid from Bozrah and Hebron responded to the scene.
Power has since been restored to the area.
Eversource is investigating.
Copyright 2016 WFSB (Meredith Corporation). All rights reserved.