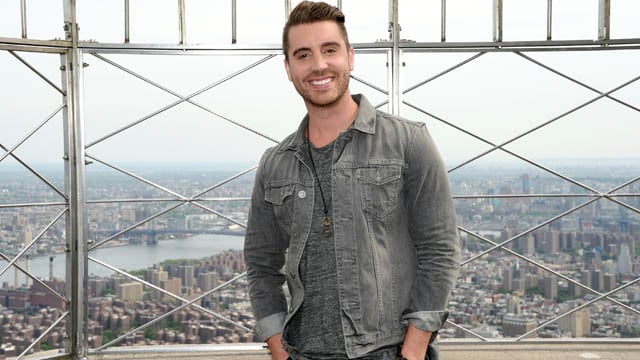 Nick Fradiani (AP Images)
GUILFORD, CT (WFSB) -
Connecticut's own Nick Fradiani has been backstage at the Grammy's all weekend.
Last year's American Idol winner is weeks away from releasing his first single "Get You Home," and released a clip of the new song last week after coming back to Idol as a mentor.
His family told Eyewitness News that he has been very busy.
"He's been nonstop, he did move to Nashville, but he hasn't been back to his apartment very much because he's been back and forth to Los Angeles, and everywhere else, but he's doing great," said his mother Liz Fradiani.
Fradiani's father just came back from Hollywood, where he performed for his son's new album.
"Actually the last song on the album, and it was a special one because it's just piano... Nick is singing, and it's pretty cool," said Nick Fradiani Sr.
The release date is still up in the air, but should be sometime this spring.
"He's so well rounded so you're going to hear what inspires him in his new album," Fradiani Sr. said.
Copyright 2016 WFSB (Meredith Corporation). All rights reserved.