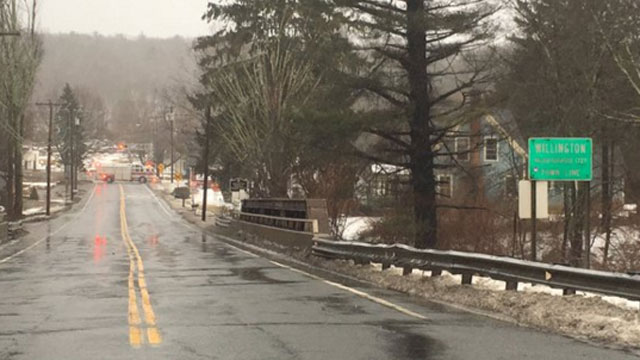 oute 74, which is also known as Tolland Stage Road, is closed between exit 69 and Route 32. (@TollandAlert)
TOLLAND, CT (WFSB) -
A railroad crossing is stuck in the down position is causing major traffic issues in Tolland on Tuesday afternoon.
The railroad crossing on Route 74 got stuck around 3:45 p.m.
Route 74, which is also known as Tolland Stage Road, is closed between exit 69 and Route 32.
There is no access for drivers to South River Road. Bus delays are expected in this area.
Crews from Eversource arrived at the scene.
To check traffic in your area, click here.
Copyright 2016 WFSB (Meredith Corporation). All rights reserved.