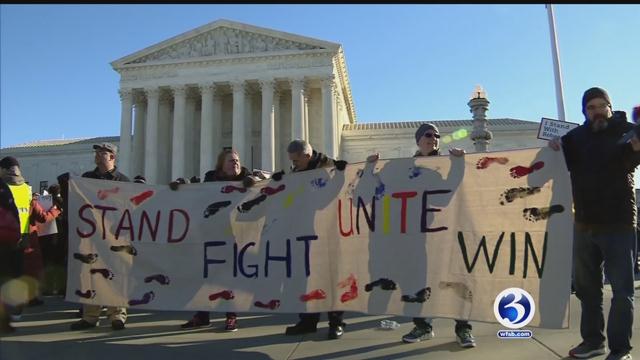 HARTFORD, CT (WFSB) -
The death of Justice Antonin Scalia could make or break an anti-union lawsuit now in the hands of the United States Supreme Court.
The case known as Friedrichs versus California Teachers Association challenges whether members should be forced to pay dues if they don't agree with the political activity of their unions.
The court has been divided. Scalia was said to be vote that would have said teachers could opt out.
"With Justice Scalia no longer there they can do any number of things, they could wait until a new justice is confirmed," Trinity College political professor Kevin McMahon said.
If justices remain divided, the lower court ruling would have the final say which supported the union's position. Although because this is such a big case, they will more than likely wait for a new justice.
Copyright 2016 WFSB (Meredith Corporation). All rights reserved.