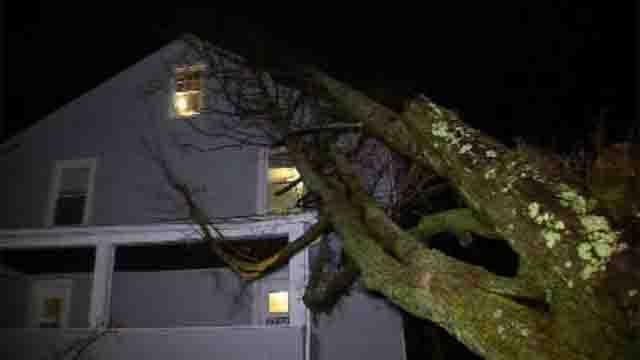 Heavy winds are being blamed for knocking a tree onto a home in Ellington (WFSB)
ELLINGTON, CT (WFSB) -
It was quite the scare for a man in Ellington on Tuesday evening.
Heavy winds are being blamed for knocking a tree right onto his home.
The tree came down onto Matthew Peterson's home on Mountain Road.
"I was in the kitchen doing dishes and I heard a loud crack," Peterson said. "Wind started picking up. Next thing I know, the tree is on the side of the house, and the dog is freaking out."
Luckily nobody was hurt, but the outside of the house suffered some minor damage.
Copyright 2016 WFSB (Meredith Corporation). All rights reserved.