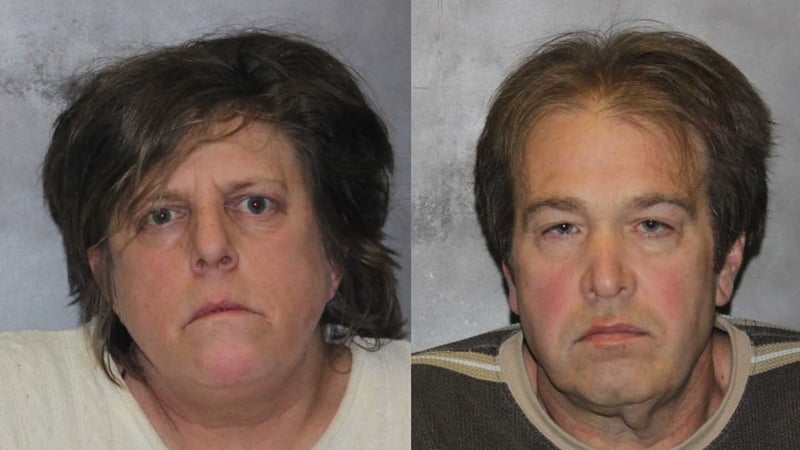 Karen Muro and Charles Beaudoin. (West Haven police photos)
WEST HAVEN, CT (WFSB) -
Two people were arrested by police in West Haven for having illegal prescription drugs.
Police said Karen Muro and Charles Beaudoin, both 51, were arrested on Wednesday by the department's street crime unit.
The unit executed a search warrant at their address on Sorenson Road where its members said they discovered several medications not prescribed to either of the suspects.
Also found were items commonly used for illegal drug use, according to investigators.
Muro was charged with six counts of obtaining drugs illegally, use of drug paraphernalia and possession of narcotics.
Beaudoin was charged with obtaining drugs illegally and use of drug paraphernalia.
Police said both were held on bond.
Copyright 2016 WFSB (Meredith Corporation). All rights reserved.