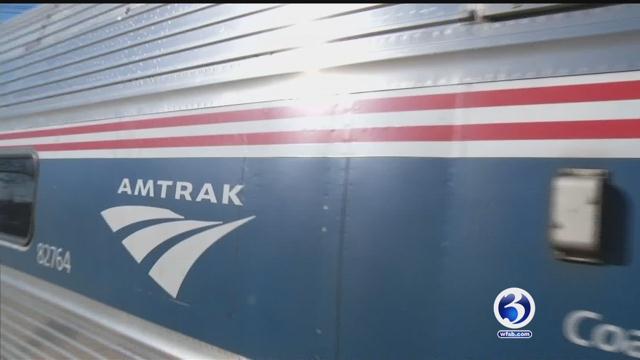 Amtrak train (WFSB file photo)
BOSTON (AP) -
Massive delays continue for many rail passengers trying to get in and out of Boston.
A problem with a signal operated by Amtrak outside South Station, the city's busiest commuter hub, has prevented most commuter rail trains from entering the station on Thursday.
As a result, passengers heading into the city have been forced to get off trains before the station and transfer to other transit lines or, in some cases, walk the remaining distance. Amtrak has also warned travelers of potential 1-2 hour delays.
Gov. Charlie Baker said his administration has asked Amtrak if the signal would be fixed by the afternoon rush hour and Amtrak could not give a definitive answer.
Copyright 2016 The Associated Press. All rights reserved. This material may not be published, broadcast, rewritten or redistributed.