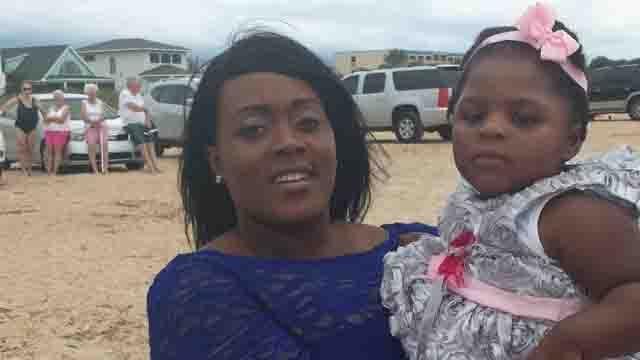 Annia Florent and her daughter Mia Mullings haven't been seen since last month (Bloomfield Police)
BLOOMFIELD, CT (WFSB) -
Bloomfield police said a missing mother and child who were last seen on Jan. 16 were found safe.
Police did not release details about how Annia Florent and her daughter Mia Mullings were found.
Police said Florent, 28, is described as being about 5 feet 6 inches tall, and about 200 pounds, with brown eyes and black hair and wears dark rimmed prescription glasses.
Florent was reported missing, along with her 4-year-old daughter Mia, who wears leg braces and has a feeding tube, and has several medical conditions.
Police said Mia has brown eyes and black hair, which is usually worn in short braids.
They also said that the family didn't want to be involved.
Florent was possibly driving a white 2015 Honda Accord with the Connecticut plate reading AC29786.
Anyone with information should contact police at 860-242-5501.
Copyright 2016 WFSB (Meredith Corporation). All rights reserved.