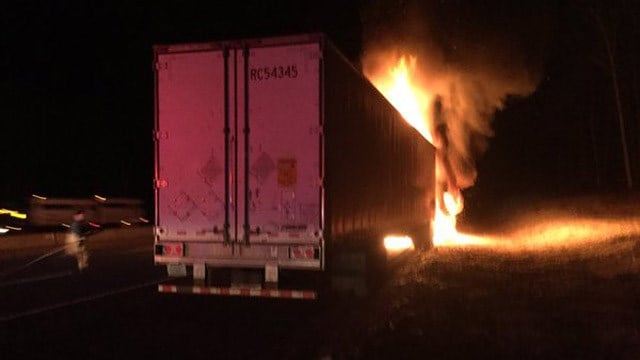 (@TollandAlert photo)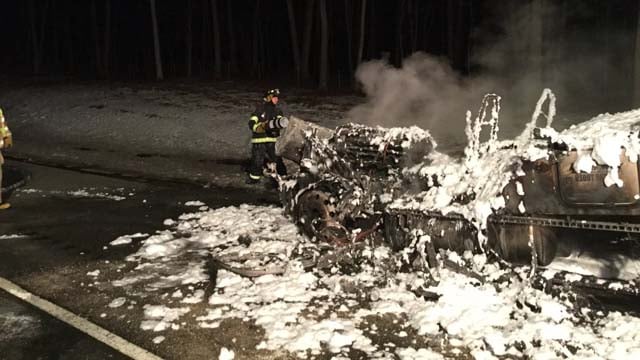 (@TollandAlert photo)
TOLLAND, CT (WFSB) -
Fire and emergency crews responded to a tractor-trailer fire on Interstate-84 in Tolland Friday morning.
It happened around 5 a.m. before exit 69 on the eastbound side.
As of 6:15 a.m., one lane was open to traffic. By 9:30 a.m., the Department of Transportation had it completely cleared and reopened.
The highway had been closed beforehand.
Emergency officials said salt and sand trucks from the Department of Transportation were requested for breached fuel tanks.
They eventually got the fire under control but said the cleanup would be extensive.
There's no word on injuries or what caused the fire.
It was unclear if anyone was hurt.
For real-time traffic updates, check out the WFSB traffic page here.
Copyright 2016 WFSB (Meredith Corporation). All rights reserved.