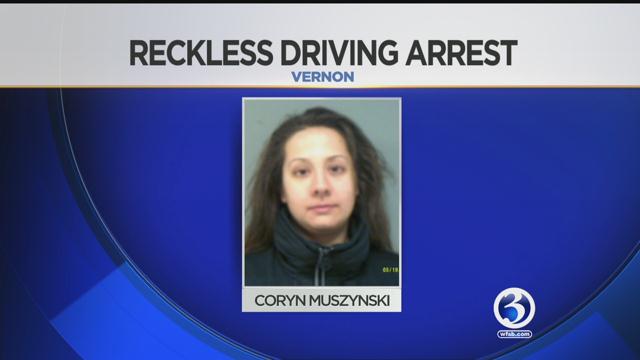 VERNON, CT (WFSB) -
A Hartford woman is accused of driving 105 mph on Interstate 84 in Vernon on Thursday.
Police charged Coryn Muszynski with reckless driving and engaging police in pursuit.
Police said Muszynski was seen driving a Fiat 500 at a high rate of speed in the HOV lane around 7:15 p.m.
Troopers tried to pull over the Fiat, but police said Muszynski "continued traveling at a high rate of speed weaving in and out of traffic."
Eventually, the Fiat stopped near exit 66 where police arrested Muszynski
Muszynski was released on a $2,500 bond. She is set to appear in Rockville Superior Court on March 1.
Copyright 2016 WFSB (Meredith Corporation). All rights reserved.