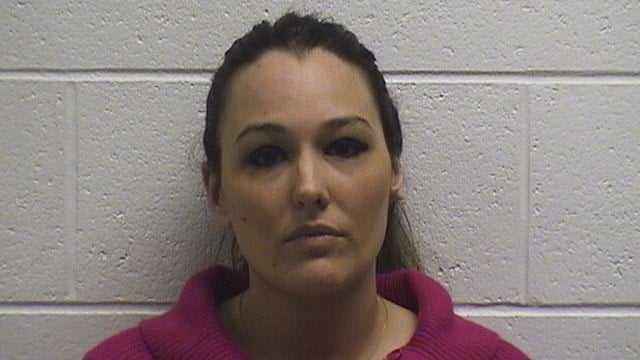 Lyndsay Wasilus. (Naugatuck police photo)
WATERBURY, CT (WFSB) -
A former pharmacy employee was arrested for allegedly stealing a customer's prescription over the summer.
Police in Naugatuck said Lyndsay Wasilus turned herself in on on Sunday on an active arrest warrant.
They said the complaint was made on Aug. 15, 2015 at a CVS.
Police confirmed Wasilus was an employee at the time.
She was charged with sixth-degree larceny, possession of a controlled substance and illegally obtaining drugs.
She was given a court date of March 2 at Waterbury Superior Court.
Police said she was released on a $500 non-surety bond.
They said Wasilus was first arrested in August for the crime.
State records showed that she was issued a pharmacy technician license in March of 2015.
Copyright 2016 WFSB (Meredith Corporation). All rights reserved.