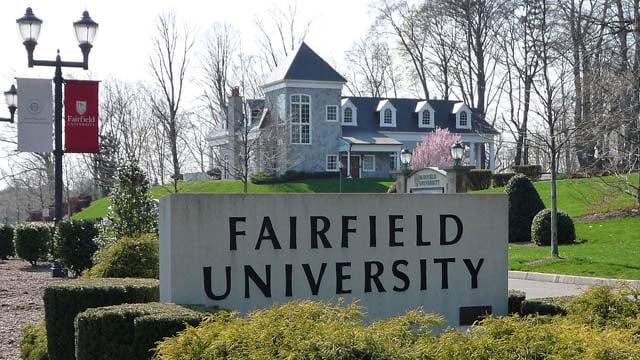 Fairfield University. (Wikicommons photo)
FAIRFIELD, CT (WFSB) -
Students from Fairfield University allegedly held a culturally insensitive party at one of campuses residences over the weekend, according to the school.
The university released a statement that said its administration is working with students and diversity officers to investigate the incident.
"Fairfield University is explicitly committed as a Jesuit and Catholic university to a culture that embraces and celebrates diversity, and we actively encourage conversations and support programs that deepen our students' cultural sensitivity, while also impressing upon them that they are expected to be exemplary in their dealings with one another, and with everyone in the community," the statement read. "We expect that our students, faculty and staff maintain the highest level of respect for one another. We will be investigating this matter immediately, and will take appropriate actions as soon as the facts have been determined."
The school said it has been committed to an inclusive, welcoming community that represents diverse cultures.
Copyright 2016 WFSB (Meredith Corporation). All rights reserved.