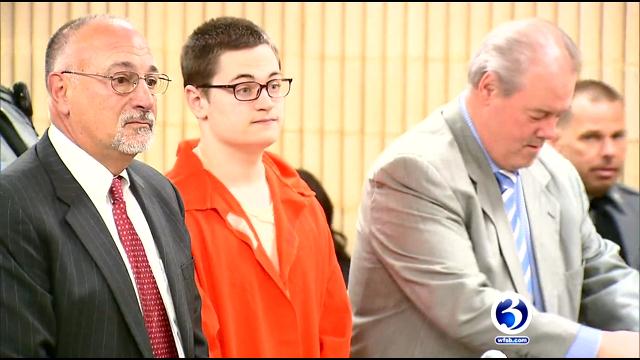 Christopher Plaskon during a previous court appearance. (WFSB file photo)
MILFORD, CT (WFSB) -
The hearing for a teen accused of stabbing a classmate to death in Milford was continued on Tuesday morning.
Christopher Plaskon was charged in the death of Maren Sanchez at Jonathan Law High School in May 2014.
Plaskon appeared Milford Court on murder charges on Tuesday and the hearing was continued for the final time. The judge set the set an accept/reject date for March 7.
Plaskon either has to accept deal then or it will head to trial in the spring.
Plaskon faces 25 to 60 years in prison for murder. But if he pleads guilty to manslaughter, he would be capped at just 20 years.
Copyright 2016 WFSB (Meredith Corporation). All rights reserved.