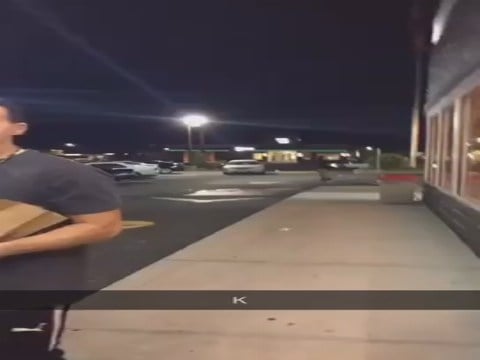 Police released video of the double stabbing. (Middletown Police Department)
MIDDLETOWN, CT (WFSB) -
Police in Middletown are trying to identify the person wanted for a double stabbing that happened in August.
On Aug. 22, 2015, police said two male victims were stabbed several times outside of the McDonald's on Washington Street at about 1:30 a.m.
Police said they believe the motive behind the stabbing came from a heated argument at a house party several hours earlier. The victims had left and went to McDonald's, where several other party members followed shortly after.
Surveillance video was captured by a witness on a cell phone before being submitted to the police. The Middletown Police Department is looking to further enhance the video to properly identify the suspect.
Detectives are still looking for more information from witnesses. Anyone with any information is asked to call the Middletown Police Department at 860-638-4000.
Copyright 2016 WFSB (Meredith Corporation). All rights reserved.