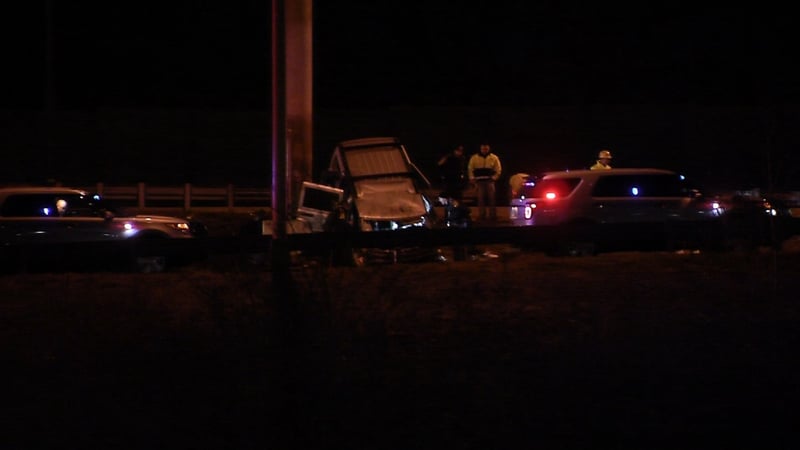 (WFSB photo)
WEST HAVEN, CT (WFSB) -
West Haven police have released new details regarding a deadly crash that happened on Monday morning.
When troopers arrived at the scene of the crash, they said the victim, identified as Thomas Lane of Bridgeport, became combative.
Police said they shot Lane with a stun gun, and he was taken to an area hospital where he later died.
Troopers said Lane was traveling on I-95 north near exit 42 when he lost control of his vehicle and struck another vehicle.
Lane's vehicle rolled over and hit a metal beam guide rail.
The vehicle then rolled along a grass embankment near the exit 42 entrance ramp and struck an overhead metal pole, which supported an exit 42 Department of Transportation traffic sign.
The impact was so significant that the engine compartment was dislodged from the cabin portion of the vehicle, according to state police.
The medical examiner will be conducting an autopsy to determine what caused Lane's death.
Copyright 2016 WFSB (Meredith Corporation). All rights reserved.