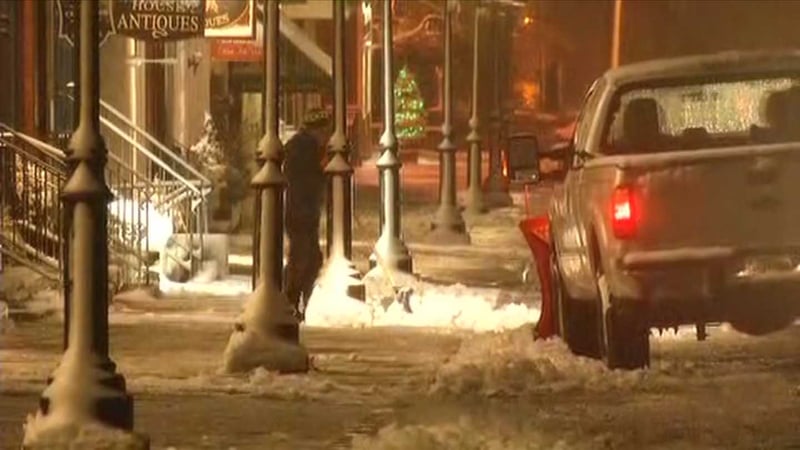 (WFSB photo)
LITCHFIELD, CT (WFSB) -
Litchfield County dealt with some snow Tuesday night into Wednesday morning.
Temperatures were low enough to keep the precipitation frozen through at least the start of the morning commute.
The Litchfield green was covered in at least 2 inches of snow according to an Eyewitness News crew on the scene.
However, the changeover to rain began during the 4 a.m. hour despite temperatures hovering near the freezing mark.
The roads were reportedly sloppy and slushy.
Eyewitness News crews saw drivers and business owners out clearing the area.
"It's not fun but [it's] Mother Nature, what can you do?" said Peter Spanenberg, Colonial Lawn and Garden.
Anyone with photos of the weather can post them to social medial using the hashtag #WeatherOn3.
Litchfield schools were on a 2 hour delay on Wednesday morning. Get the complete list here.
For more on the forecast, click here.
Copyright 2016 WFSB (Meredith Corporation). All rights reserved.