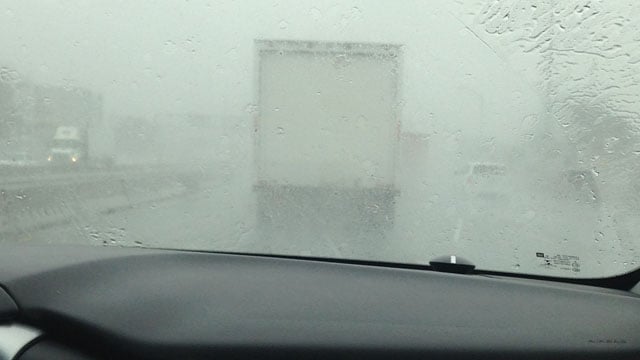 The conditions on I-95 in New Haven as seen from the Early Warning Weather Tracker. (WFSB photo)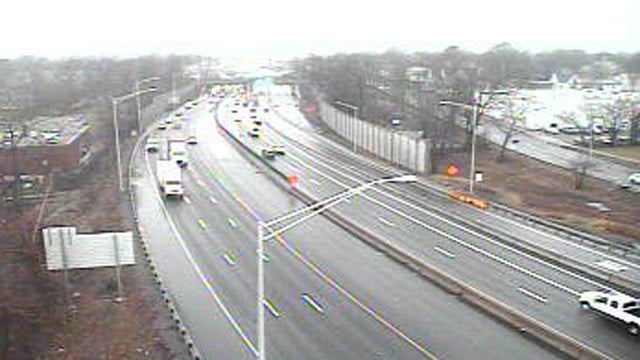 I-95 in the New Haven area. (DOT photo)
NEW HAVEN, CT (WFSB) -
After a morning commute that was tricky in some spots due to slush and ice, rain was the main issue heading into the midday hours.
The Early Warning Weather Tracker headed to the New Haven area by way of Interstate-95 on Wednesday.
Temperatures were well above freezing at that point.
With the warm up forecasted to continue, the evening commute was expected to be affected by a second storm that could dump heavy rain on the state.
State police sought to remind drivers that if their windshield wipers are on, their headlights must be as well. They also warned people not to follow other drivers too closely just in case a stop is needed.
To keep an eye on traffic conditions around the state, check out the WFSB traffic page here.
Copyright 2016 WFSB (Meredith Corporation). All rights reserved.