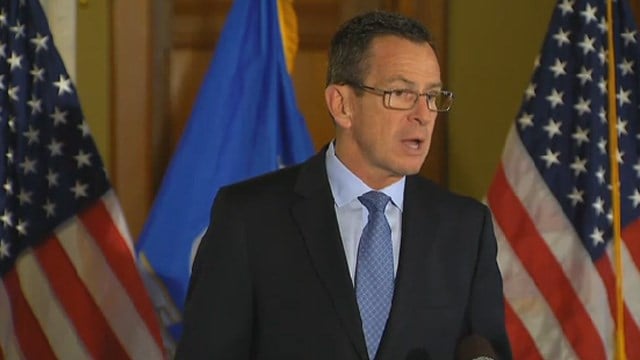 Gov. Dannel Malloy (WFSB photo)
HARTFORD, CT (WFSB) -
An admission on Wednesday came from Gov. Dannel Malloy saying he paid his city car taxes a few weeks late.
This comes after the governor pushed for changes that would allow people to register vehicles with delinquent property taxes or parking tickets.
As for Malloy's cars, the city website showed one is a 2004 Mercedes, and the site said on Wednesday that he owed more than $260 on that vehicle.
The site also said he owed more than $100 for a 2000 Nissan Maxima.
A spokesperson told Eyewitness News one of the governor's cars was less than one month overdue, and as soon as Malloy because aware, he paid the bill.
The website did not yet reflect a payment on Wednesday evening.
The site's disclaimer said there could be discrepancies between the website and the city's actual database.
Copyright 2016 WFSB (Meredith Corporation). All rights reserved.