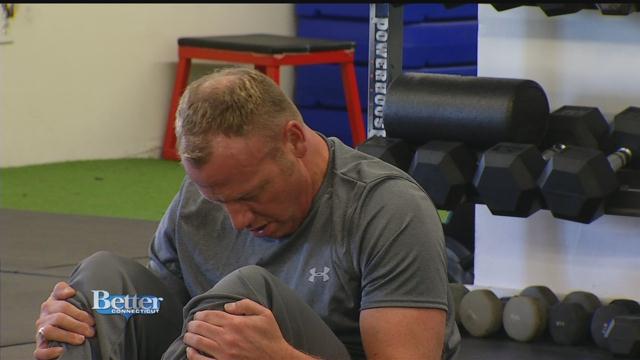 Scot tried out a Melt fitness class, he says his butt was kicked. You can join a melt class in Glastonbury, West Hartford, Simsbury, or South Windsor! Be sure to check out their website.
Station 1: Ab Wheel Station
Station 2: Rope Jams, grab the ends of the ropes and go!
Station 3: Walk Out Jump Squats
Station 4: Med ball Jack and Press, just like a jumping jack but add in a medicine ball
Station 5: Lateral Gorilla Hop