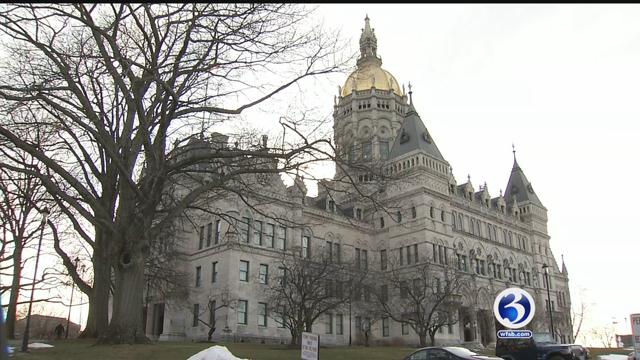 State Capitol (WFSB File)
HARTFORD, CT (WFSB) -
Connecticut lawmakers are resurrecting a bill that would impose tougher criminal penalties against those who threaten schools.
The legislation follows a spate of bomb threats made recently at schools across the state.
Stamford Democratic Rep. William Tong said Thursday that there have been several threats at schools in his city that prompted evacuations. He said threats needlessly cause panic and must be stopped.
Under the bill, those who threaten preschools, schools containing kindergarten through 12th grade or institutions of higher education could face a Class C felony and up to 10 years in prison. Sen. Tony Hwang of Fairfield said the threats have gone beyond childish pranks.
A public hearing is planned March 2 in Stamford.
A similar bill died last year in the House of Representatives.
Copyright 2016 The Associated Press. All rights reserved. This material may not be published, broadcast, rewritten or redistributed.