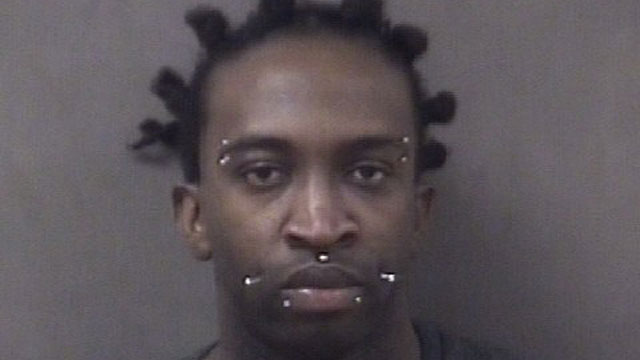 Police charged 27-year-old Jason Prawl, of Bridgeport, with second-degree promoting prostitution. (CT State Police)
MILFORD, CT (WFSB) -
Six people, including one minor, were arrested after they were busted by police for prostitution.
The Connecticut State Police Statewide Organized Crime Investigative Task Force (SOCITF) and members of the Connecticut State Police Missing Persons Unit along with Homeland Security and Milford Police, conducted the joint operation.
Three of the suspects were arrested for promoting prostitution. Jason Prawl, of Bridgeport, was charged for Promoting Prostitution in the 2nd degree. Jerome Edison, of North Las Vegas, NV, was charged for promoting in the 3rd degree.
Also arrested was a 16-year-old female with 2nd degree prostitution charges. She is not being identified.
Three more suspects face prostitution charges: Erica Calloway, of North Las Vegas, NV; Destiny McCabe, of Stratford; and Sheena Wheeler, of Bridgeport.
All of them are scheduled to appear in Milford Superior Court.
To see the photos on your mobile device, click here.
Copyright 2016 WFSB (Meredith Corporation). All rights reserved.